Add Durability and Beauty to
Your Property's Interior
Efficient Ceiling Repair and Wall Plaster Services
Repairing Ceilings and Plastering
Walls at Reasonable Rates
Welcome to Bosco Plastering, Inc, where we provide high-quality ceiling repair and plasterwork in Chicago, Illinois. We offer precise plastering and ceiling repairs that add a unique appeal to homes and businesses.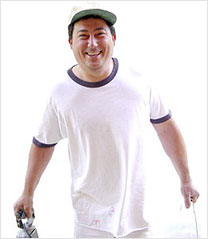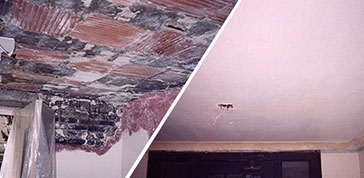 This is a material that can be customized to suit a variety of colors and styles that complement our clients' properties. When plaster is properly mixed and applied, the coating creates a more durable wall finish that is more resistant to dents.
Our company has been addressing our customers' wall plaster and ceiling repair services for more than 38 years. In that time, we have learned how to streamline our processes to provide efficient and consistent results that add appeal and value to various properties. We also hire employees who make sure our customers have a hassle-free experience. As a testament to our hard work, we have earned the Award for Super Service through Angie's List™ (2011 and 2012).
Creating quality plasterwork is a skill, and we invest in equipment and experienced employees to ensure we deliver consistent service. For more details about what we use to create a smooth finish for your walls, check out our tools page.
If you are interested in what we offer, check out some of our plastering projects.
To experience the Bosco Plastering, Inc difference, send us a message. You can also call or email us for a free estimate on your plaster or ceiling repair project.
Which of our services are most beneficial to you?